3 awards for Equinox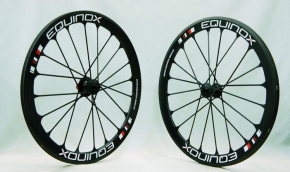 06. May 2014
at Taipei show
We are happy and proud to announce, that our CP13 wheelset (working name MiRacle) was awarded by 3 awards at Taipei Cycle, international Cycle show.
Those awards are namely: 2014 iF design awards, 2014 d&i gold award and 2014 innovati­on award.
CP13 is our first one piece model combining rim, spokes and hub into one compact piece. This way, we were able to boost the stiffness and get rid of some weight.
You can read the whole article on Taipei Cycle official webpage: http://bit.ly/1k9Zrx9